Hi! I'm Brittany, the woman behind the blog. That's my husband, Roland, and our son, Roman (side-eyeing a seagull).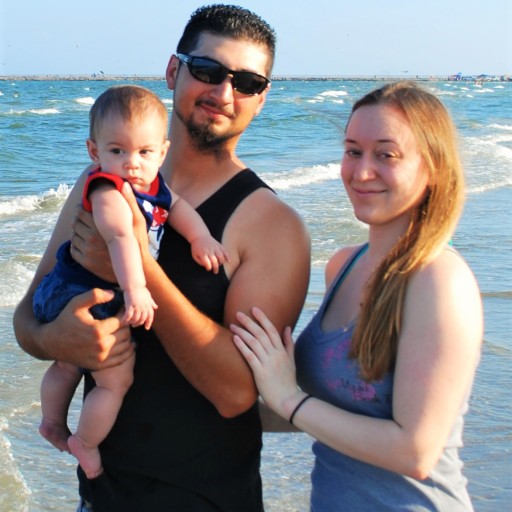 I'm an artist, new mom, wife, first generation college grad, DIYer, and budgeter who cries during kids movies and loves the ocean.
I met Roland when we were 15 (online!) and he lived in a different state. We were long distance (only seeing each other during school breaks) until I graduated and moved to Texas to be with him and attend college. The rest is history! We got married in 2012 and had our son Roman in 2015. He's the greatest kiddo we could ever ask for.
I started this blog soon after Roman was born (in 2015) for three reasons:
1.    Staying at home with a newborn can be isolating. I went from working full time to being home full time, and anyone who's been through that shift can tell you: it's a BIG adjustment. Blogging helps me feel connected to you guys and the rest of the outside world!
 2.    In 2009 at the age of 19, we went looking for our first house and bought our little 1,075 square foot 3 bed 1 bath bungalow (You can read about how we pulled that off so young here).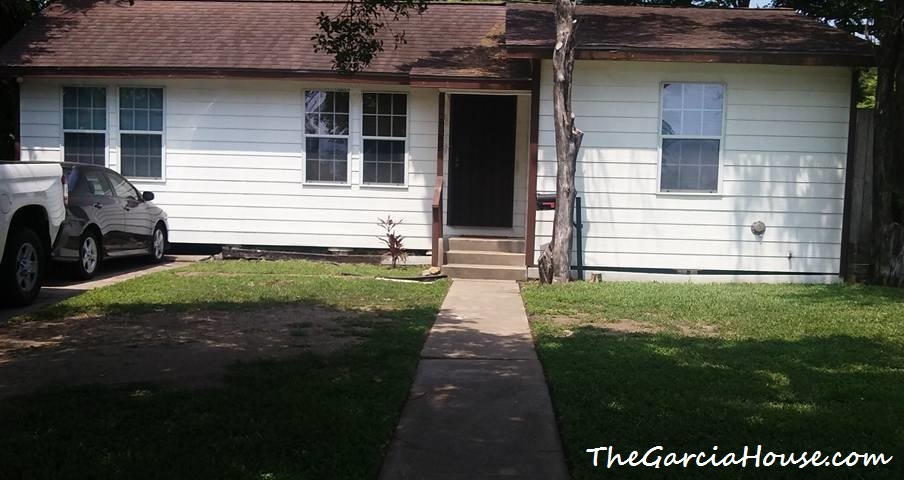 (check me out on the House Tour page!)
It's been my goal ever since to maximize its potential through DIY projects. This blog provides a space for me to share with you all we've done and what we plan to do next! Roland is an electrician, so that makes lighting projects a breeze, BUT everything else we do is self-taught and figured out the hard way sometimes 🙂 I hope that by sharing what worked (and didn't) for us, you can feel empowered to tackle any project you've been considering for your home!
3.    The only way we've been able to accomplish as much as we have as young as we are is through meticulous budgeting, number crunching, and frugal-ness! We both come from modest backstories and started out with very little. No one taught us how to handle money; we had to figure it out ourselves. And we know so many people are trying to figure this stuff out, too! That's why we want to let you in on everything we do to save, budget, find deals, and manage money so you can get the most bang for your buck in everyday life! Sharing is caring: if we find something that works for us, we want to let everyone know how they can apply it!

Here you'll find everything from DIY projects, interior design inspiration, and crafts to recipes, parenting stuff, and money saving tips. That's us and the blog in a nutshell! Thank you so much for taking the time to get to know us. Now that you know where we've been, I hope you'll stick around to see where we're going.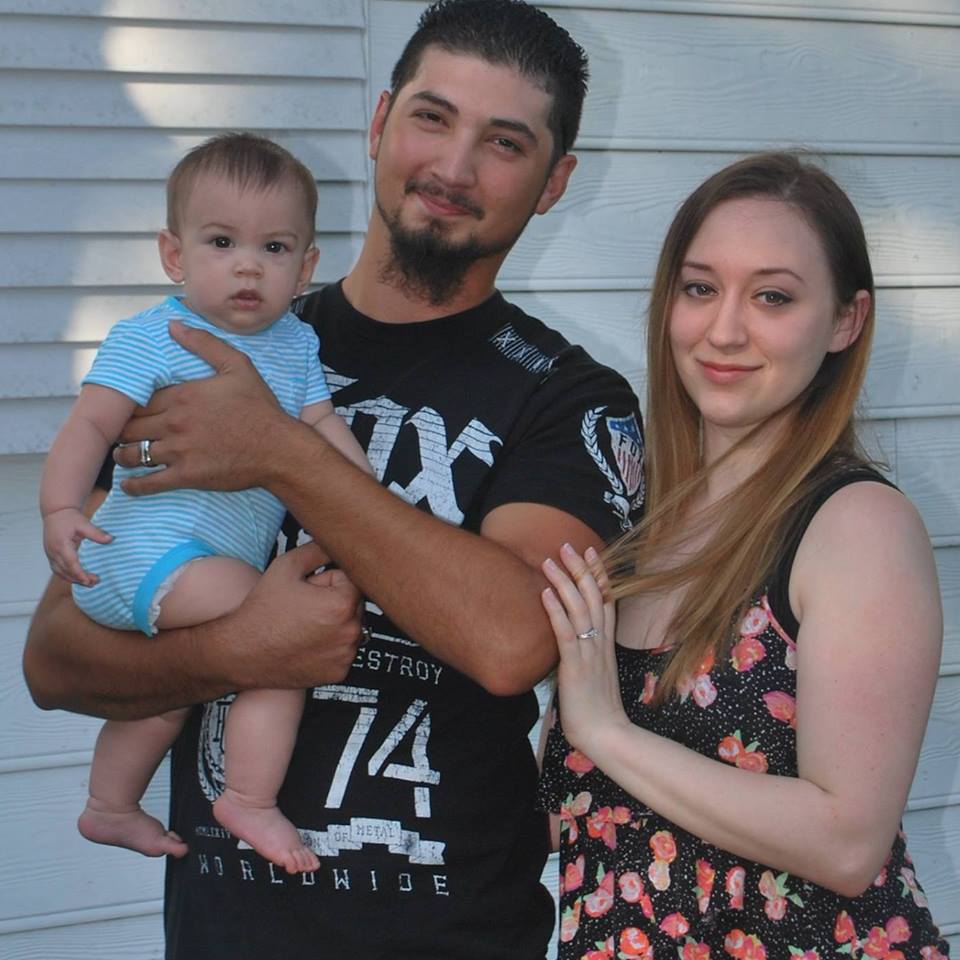 Save
Save
Subscribe to The Garcia House!