Hey everyone! Hope you're having a great day so far. I had a couple of errands to run, including getting groceries. If you're anything like me, you're not a huge fan of grocery shopping. I mean, who is? The hassles are endless: finding a parking spot, selecting a cart that has all four functioning wheels (without sounding like a dying animal as you push it), people causing traffic jams (please have your family reunion somewhere other than aisle 5!), the agony of choosing which checkout line will be faster…y'all know what it is.
So when it was just me and Roland, I would make one mega trip for the month to avoid having to go more often. Yeah, that's just not realistic with kids…especially when I'm making way more homemade meals now. I'm trying to adjust to going once per week, so that's what I just got done with. And I made sure to pick up everything I needed to make these zucchini tots!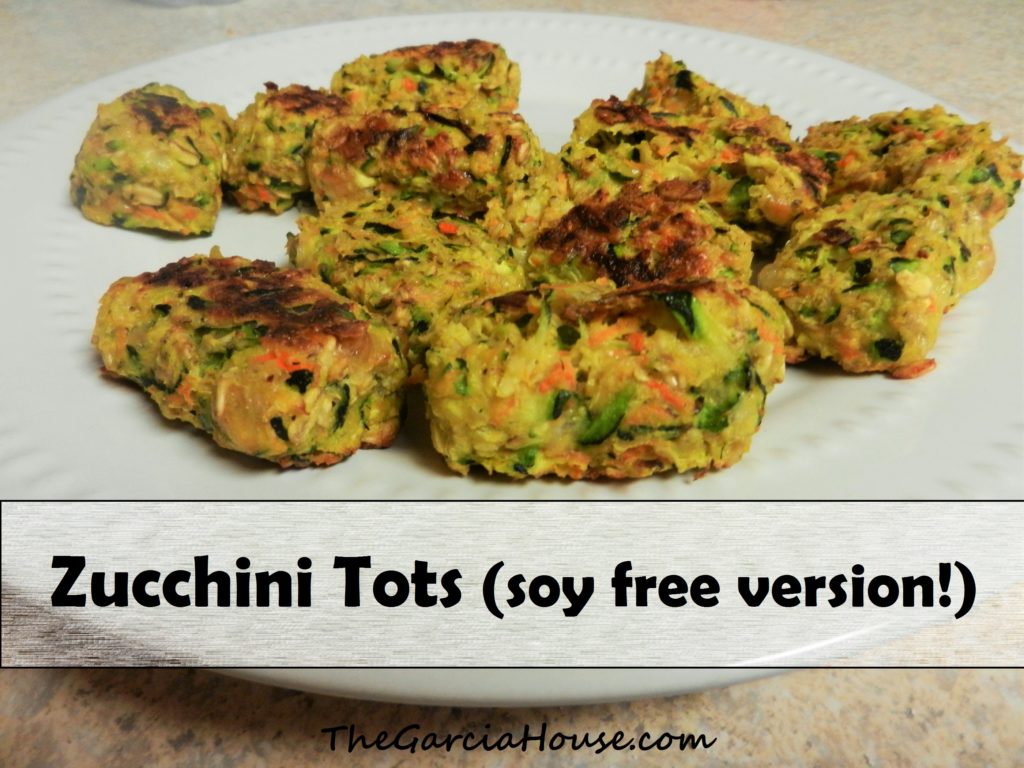 I had seen recipes for them, but they all called for breadcrumbs (and all the varieties I've seen have soy! Argh!). As y'all know, Roman had dairy and soy issues. Thankfully, he seems to have outgrown his dairy sensitivity, but soy is still an issue. Soooo I experimented last week, and came up with my own soy-free version of these tots! Yay!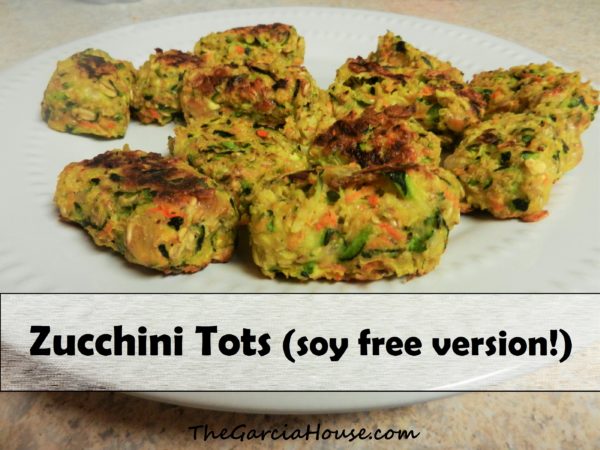 | | |
| --- | --- |
| | |
Preheat oven to 400 degrees F. Lightly oil a baking tray with canola oil (or other non-soy oil).

Grate zucchini into a colander. Add salt, mix, and let sit over sink for 10 minutes.

Use a clean cloth to press as much liquid out of zucchini as possible.

In a large mixing bowl, combine zucchini and all other ingredients, stirring to combine.

Form mixture into tots and place on baking tray.

Bake 15-18 minutes, flipping halfway through. Tots will be crispy and golden brown when done.

Serve immediately and enjoy!
As you can see, these tots are toddler approved: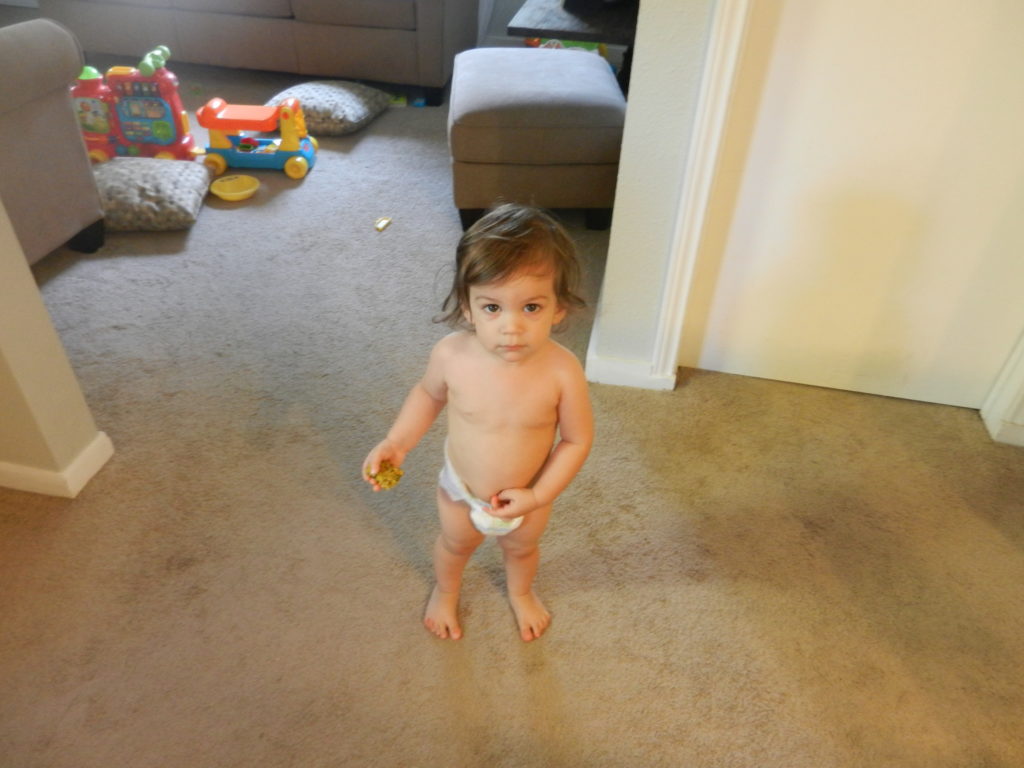 If you guys try this recipe, come back and let me know what you thought of it! Also, please feel free to share with me ANY and all food items you are able to get your toddler to eat! I swear, there are days I offer him pancakes and get a "Noooo!" Mysterious beasts, I tell you.

P.S. Want more dairy/soy free recipes? Here's my ultimate recipe guide!

Save
Save
Save
Save
Save
Save